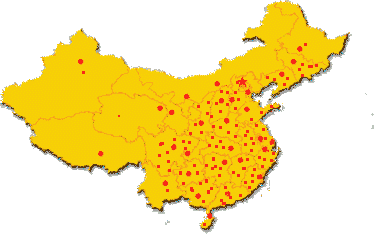 CFN(ChinaFlowerNet.com) is managed by Yide ( China Suzhou E-get commerce Ltd) and CFCS(China Flower culture Chain Store ).

Yide is a famous high-tech company that manages the multi-media advertisement,system develop,site building and e-commerce .Yide now owns several e-commerce sites.

CFCS was founded in 1990. In these ten years CFCS has become the largest flower chain store in China. Now CFCS has about 200 chain flower stores and 700 member flower stores. It covers almost every city in China. Furthermore CFCS has built delivery centers in every big city including Beijing,Shanghai,Guangzhou,Nanjing,Wuhan,Chengdu,Shengzhen,and so on.

Different from other China flower delivery web we are based on China main land and we have "real" flower chain stores in every city of China. We offer professional and faithful flower delivery service in every city of China.
Welcome to choose our service !